This is a Sponsored post written by me on behalf of DISH for SocialSpark. All opinions are 100% mine.
Did you know that the average American family of four owns 2-3 televisions? I had no idea of that statistic! What's amazing is that they're now adding smartphones, tablets, and computers to their arsenal. This is increasing the demand to watch videos and programs at their leisure and anywhere they go more important to these families. What's a family in this situation to do?
This is where the Hopper from DISH can be beneficial for those types of families who want to have the freedom to be entertained at home or on the go by watching live and recorded TV anywhere using DISH Anywhere and Hopper Transfers. The Hopper is a Whole-Home HD DVR, exclusively from DISH, that gives you the ability to watch live and recorded TV anywhere and instantly skip commercials in recorded primetime TV on ABC, CBS, FOX and NBC. You can also you can record 6 different shows at the same time during primetime and store up to 2,000 hours of your favorite shows.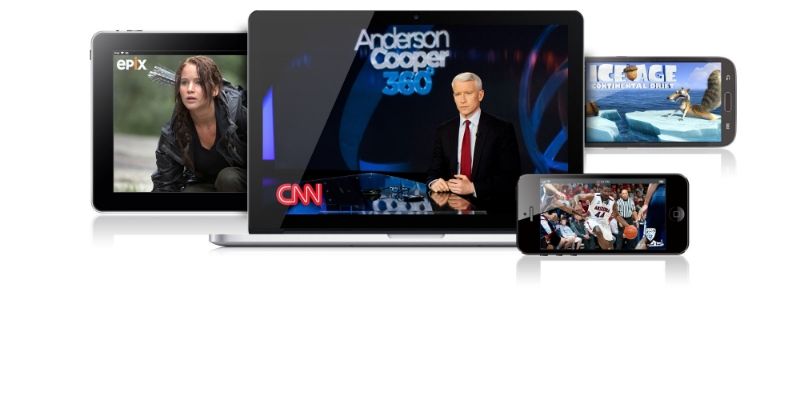 With the Hopper's capabilities, there will no longer be any fighting over DVR recordings. Now you can record up to 6 shows at the same time during primetime anytime with the option to skip commercials with its Auto Hop feature. Each family member can watch their show or movie of choice at their leisure and start and stop a movie or show on one device and resume that movie or show on another device by accessing the DVR library. To take it on the go, you can access the Dish Anywhere online portal on your smartphone, tablet, or computer to act like a portable tv. Additionally, the Hopper Transfer feature transfers your DVR recordings to your iPad with the free Hopper Transfers app before you leave the house so you're able to watch programs without an Internet connection, such as in-flight or on the road.
All of these great features from the Hopper™ are free when you sign up for DISH. Packages starting at $24.99. (For 12 months with 24 month commitment. Restrictions Apply.) Learn more about the Hopper and see how it may benefit your family. You can additionally LIKE DISH on Facebook and Follow DISH on Twitter to keep up with the latest news and developments with DISH.